A guest pannelist on the show.
David Tennant (born David John McDonald; 18 April 1971) is a Scottish actor and voice actor. In addition to his work in theatre, including a critically acclaimed Hamlet, Tennant is known for his role as the tenth doctor in Doctor Who, along with the title role in the TV serial Casanova (2005) and as Barty Crouch, Jr, in the film Harry Potter and the Goblet of Fire (2005).
He has made a single appearance the show in 2009 on the G Series: Groovy (Christmas Special) episode, with other guest panelists Lee Mack, and Bill Bailey.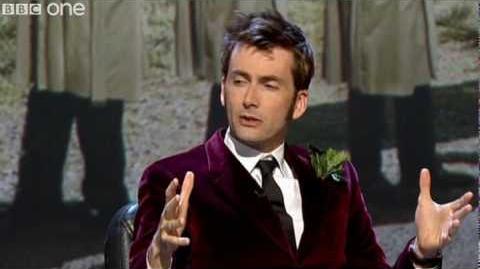 Ad blocker interference detected!
Wikia is a free-to-use site that makes money from advertising. We have a modified experience for viewers using ad blockers

Wikia is not accessible if you've made further modifications. Remove the custom ad blocker rule(s) and the page will load as expected.