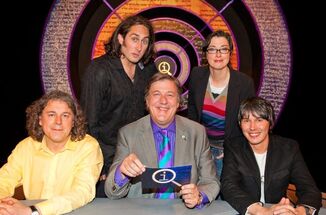 Brian Cox is a physicist who presents many science-related television programmes. Has appeared in 2 episodes of QI.
He appeared in "Incomprehensible", where he won with a score of 5 points. Later, he was a panellist in "Justice": he achieved a score of -7 points, putting him in last position.
Ad blocker interference detected!
Wikia is a free-to-use site that makes money from advertising. We have a modified experience for viewers using ad blockers

Wikia is not accessible if you've made further modifications. Remove the custom ad blocker rule(s) and the page will load as expected.